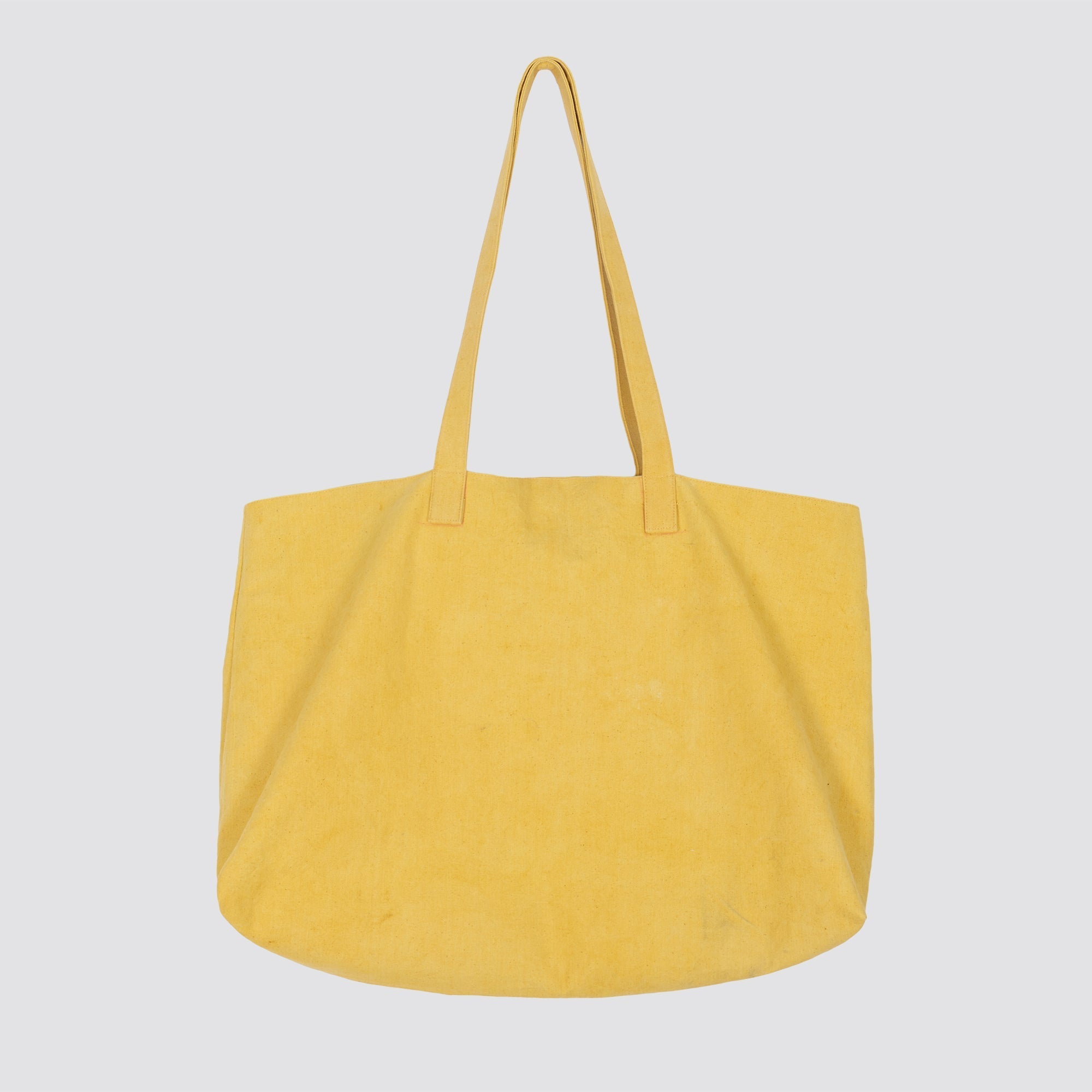 Core Casey Tote Bag
MYR 19

Regular price

MYR 99
off
Description
For the AURI x MUNI collection, we use a native regional tropical tree called Tegeran that yields a variety of warm tones of yellow and green. With Tegeran, it is possible to use the dye vats multiple times, reducing waste and taking full advantage of its dyeing properties.
Made using a full immersion technique with multiple dips to build a strong, longer-lasting colour, and done entirely by hand by our trained and skilled local artisans.
Natural dye processes are slow and can have quite an unpredictable outcome. This collection celebrate these imperfections as a testament to our honest way of coloring fabrics in a gentler, more environmental friendly manner. Over time, with regular use and wash, all natural dye garments will soften and fade into a lighter tone of itself, creating a beautiful patina that can be entirely redyed to extend its life cycle.

Special fabrics require special care. Without the use of harsh chemicals in our dyes, natural dyes are much more delicate, but with the right care, can be long lasting and re-dyed multiple times to be enjoyed and worn for years.
SKU: AA20405-B
Fabric: 100% Cotton
Non-Stretchable & Without Lining

Measurement : Width - 20.5"  X   Height - 14"
Care Instruction:-
Cold wash individually either hand washing or Machine wash on delicate cycle

Use only a small amount of pH neutral fabric soap

Avoid wringing and scrubbing 

Hang dry under shade (avoid using dryer)

Store fully dried garments in a closet away from strong direct sunlight

Reverse your clothes to prevent light streaks when storing


Shipping & Delivery
Where do we ship to?
We ship to almost any address in the world. Except PO boxes.
When will my order arrive?
If the item is in stock, you will receive your order within 3-4 days for delivery within Malaysia. If the particular item is not in stock, there may be a delay of 2-3 days, in which case we will contact you immediately to inform you.
We ship using our preferred shipping partners for both domestic & international orders. After your order has been sent, you will receive via email, the tracking number where you can track the exact whereabouts of your order.
Core Casey Tote Bag
MYR 19
Regular price
MYR 99