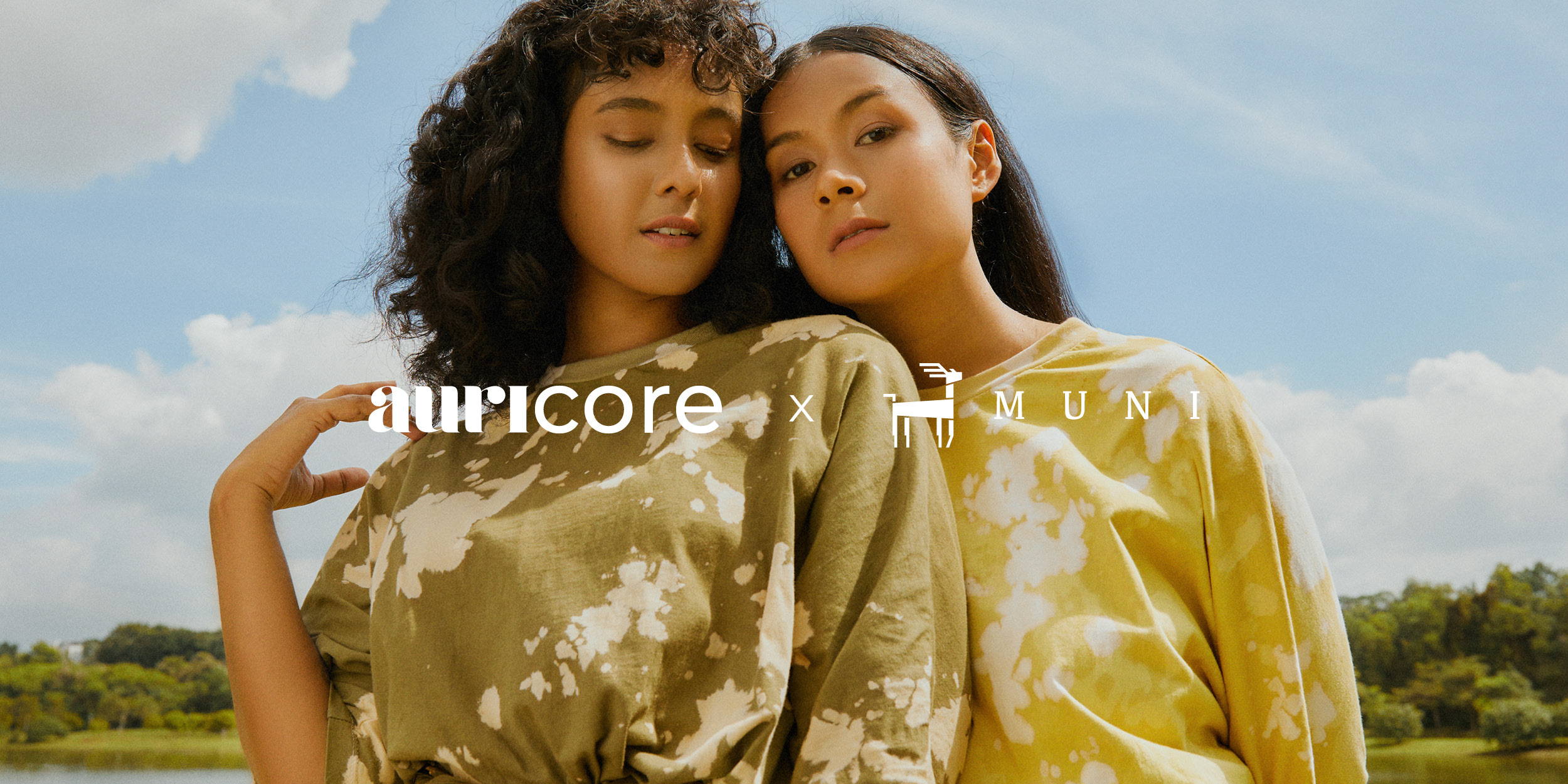 INSPIRED BY NATURE, DESIGNED FOR OUR FUTURE
Designed with Mother Nature in mind, we teamed up with local apparel brand, MUNI to develop our first collection made solely from natural material.


This collaboration celebrates Malaysia and the tropics that offer a wealth of natural resources. Featuring MUNI's signature bohemian style, each piece uses 100% natural fabrication, which is locally handmade and hand-dyed using raw colours made from leaves, fruit skins and tree bark.
Our collection uses 100% natural fabrication and a
traditional hand-dyeing method called 'Shibori'
that applies a gentler bleaching method without the
use of harsh toxic chemicals.
Our sustainable value goes beyond the
use of natural dyes and extends into other
aspects such as fabric choice and safely
dealing with dye waste.
The dye used throughout this collection
is made from tegeran wood, a tropical plant
native to this region, which has excellent
dyeing properties and requires less plant
resources to achieve the desired colours.
"The collaboration has been a great way to connect with a like-minded brand that shares
our vision of becoming more sustainable. We have learned so much from this collaboration
with auri:core and are excited to be able to offer a unique collection that not only
makes you look and feel great, but also shares our commitment towards building a more
sustainable future for fashion."
- Muni Osman, Founder of MUNI