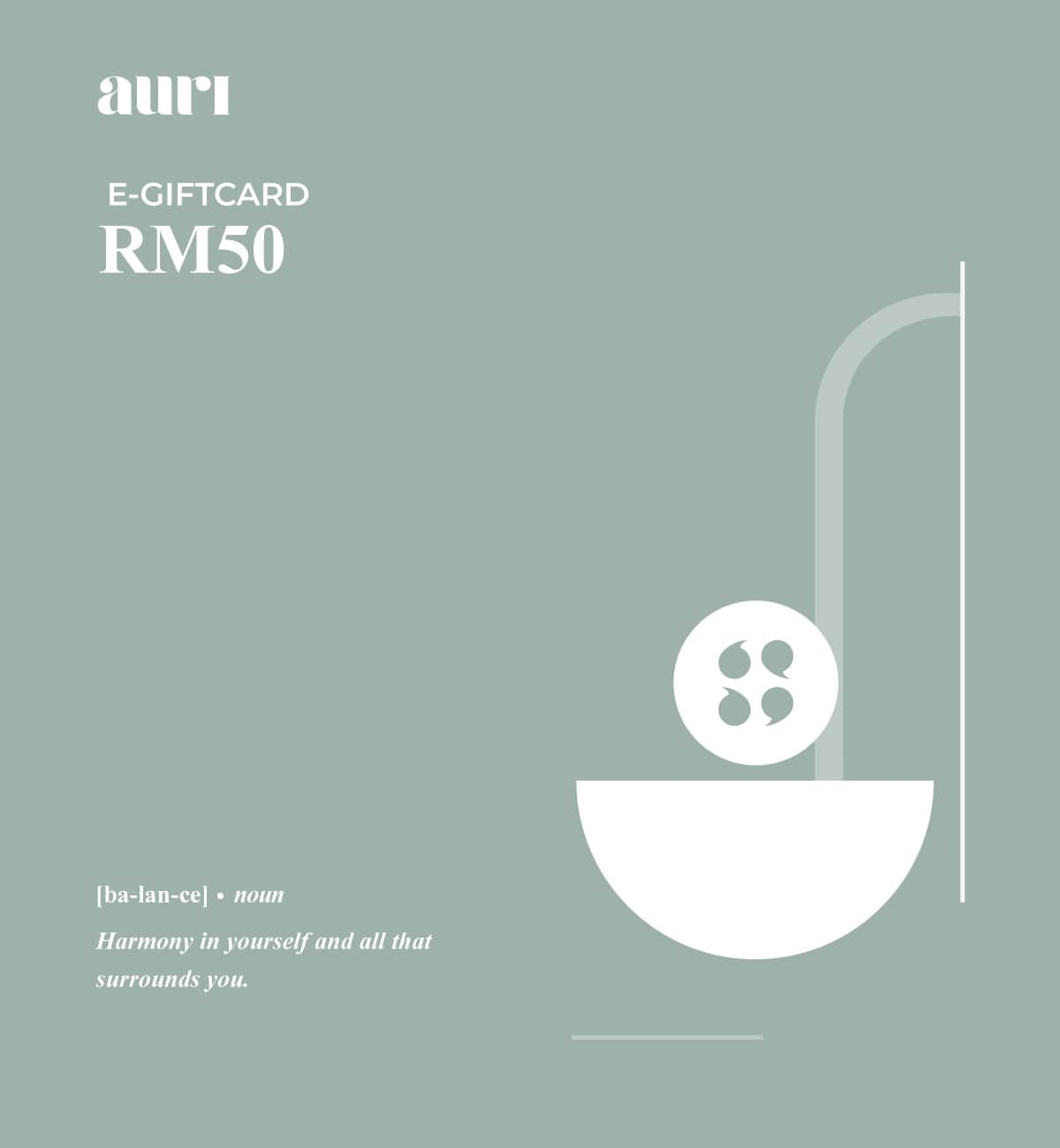 Description
Send the gift of shopping to a loved one.

The easiest gift to surprise that special someone, by sending them an e-gift card to shop for all the auri goods. It comes in RM100 and will be sent via email for a fuss-free redemption.
Terms & Conditions:


SKU: AGCRM50
The e-gift card is ONLY applicable for online purchase at weareauri.com.
The e-gift card expires 1 year from the date of purchase.
The e-gift card can only be used on ONE purchase transaction.
The e-gift card is not eligible for PayLater by Grab and ongoing promotion.
Any balance left in the e-gift card is non-refundable.
Apply e-gift card code at checkout to redeem.
The e-gift card is not exchangeable or redeemable for cash and CANNOT be used with other discount codes.
auri reserves the right the amend, vary or modify any of these terms and conditions governing the use of this voucher at any time without prior notice.
Shipping & Delivery
Where do we ship to?
We ship to almost any address in the world. Except PO boxes.
When will my order arrive?
If the item is in stock, you will receive your order within 3-4 days for delivery within Malaysia. If the particular item is not in stock, there may be a delay of 2-3 days, in which case we will contact you immediately to inform you.
We ship using our preferred shipping partners for both domestic & international orders. After your order has been sent, you will receive via email, the tracking number where you can track the exact whereabouts of your order.